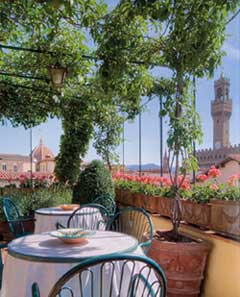 Since we've just returned from Florence after writing our new books, Dreaming of Florence and Dreaming of Tuscany, we thought you might enjoy a peek at them in our first newsletter. We've always loved traveling and realize that the people who read our books and love beautiful things, also want to travel in style. We've spent years trying to discover the best of the best—simple or grand—whether it is a place to stay, eat or shop, or a tiny museum filled with gems that people rarely visit. The joy of finding a new discovery and sharing it is just the best!

In this rapidly changing world, we are happy to say that Florence is still unique. There are many places we have visited for years that continue to thrive. The great museums are still there, and though they have been spruced up, their essence has not changed and their treasures are as moving as ever. Many beautiful shops are being run by the same family, just another generation. The artisan tradition is thriving. Most of the restaurants we have been enjoying for decades are good and maintain their traditional Tuscan cuisine.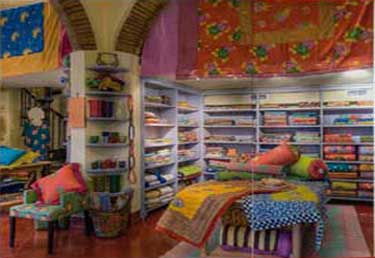 The city has so many special places that it doesn't seem fair to mention just a few. But I especially like the Bargello for it's amazing bronze sculptures and extraordinary Della Robbia Room; La Specola because it has remained unchanged and is usually filled with delighted children and adults; and the Science Museum because of Galileo's telescope—and his finger! The newly reopened Bardini gardens are simply breath taking. On the other hand, I couldn't live without the Sant'Ambrogio food market and its congenial neighborhood with one of my favorite shops, Lisa Corti (right) and all the Cibreo restaurants, especially the Caffè, for a quick pick-me-up.